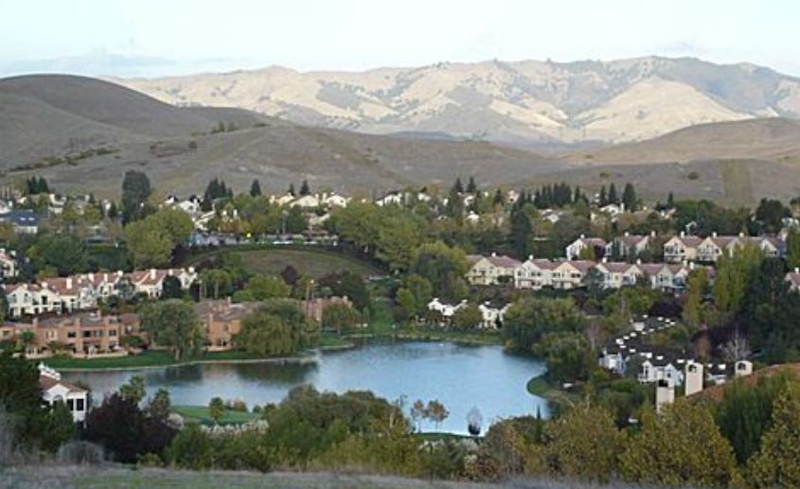 Today San Ramon is a dynamic young city, one of California's outstanding urban villages. It has a variety of homes, parks and stores and a major employment center --- all in a setting of remarkable beauty.

It was once home to the Seunen Indians, Ohlone/Costanoans who lived adjacent to the valley creeks. After 1797 it was Mission San Jose grazing land; later it included Jose Maria Amador's 16,000 plus acre Rancho San Ramon.

San Ramon Creek was named after an Indian vaquero, Ramon, who tended mission sheep here. In an 1855 land title case, Don Amador explained that "San" was added to the creek's name to conform with Spanish custom.

American settlers first came to San Ramon in 1850 when Leo and Mary Jane Norris purchased 4,450 acres of land from Amador. Other early landowners were William Lynch, James Dougherty, and Major Samuel Russell. In 1852 Joel and Minerva Harlan bought land from Norris and built a house on what became the Alameda-Contra Costa County line in 1853.